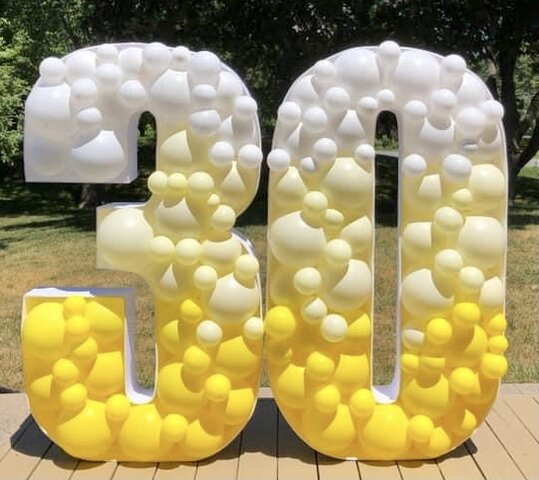 Number Balloon Mosaic - 5ft TALL
Delivery ONLY!
Rental Time is 6 hours. Pickup between 10pm-12 midnight is an additional $25.

What a unique way to celebrate your "number" birthday, anniversary, graduation, etc.? Order the hottest balloon decor craze...5ft Balloon Mosaic!
We can customize this mosaic to your theme and/or color (up to 4 colors). Price includes a 6 hour rental on these acrylic frame Balloon Mosaic(s).
Choose your date, time, number(s), theme/color, and let us know where to delivery it...Let's Party! has you covered!
Let our certified balloon designer design this mosaic for your next event! Pre-orders are required; please give us at least 48 hours to create! Choose your color from our balloon color chart (up to 4 colors).