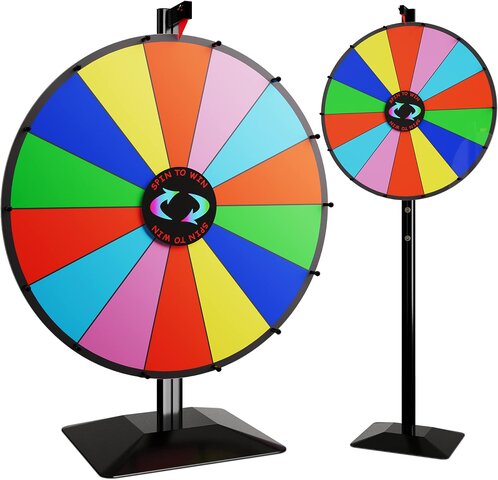 24" Spinning Prize Wheel
24" Dual Use Spinning Prize Wheel 14 Slots Color Tabletop and Floor Roulette Wheel of Fortune.
Choose the height that you want! Easily adjustable for any scenario! Use as either a Tabletop or Floor-Standing Spinning Prize Wheel! Perfect for Carnivals and trade shows as a Wheel of Fortune Spinner!
Spinning Prize Wheel Rental comes with a DRY ERASE MARKER and ERASER! All these items are RENTALS and must be returned and it's entirety.
ONLY A DRY ERASE MARKER can be used to write on the Prize Wheel. If a permanent marker is used, the rentor will be responsible for replacement costs of rental.
Store Pickup or Delivery
(for an additional fee)