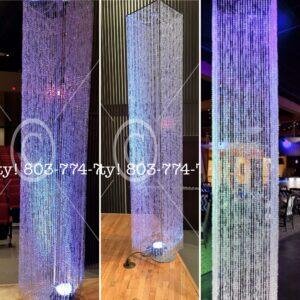 9ft Crystal Columns- Rental
Delivery ONLY!
The rental time is 6 hours. Pickup between 10 pm-12 midnight is an additional $25.
9ft Crystal Columns with Up-Lighting. Choose from a round or square shape column. Great for Weddings, Proms, and any perimeter of a Dance Floor.
Can be hung from the ceiling or put on a stand and sit on the floor.