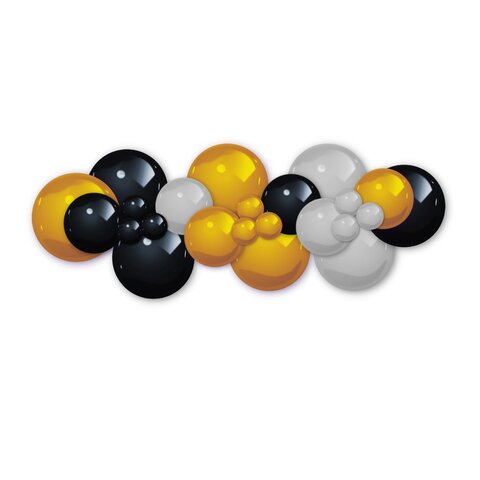 Grab N Go Balloon Garlard (choose your colors & size)
"Grab N Go" G
arlands are custom, pre-built balloon garlands that are pick-up only. You can select exactly what colors you want for your garland (choose up to 4 colors), and we create it 1-2 days prior to your event for you to pick up and self-install at home. Don't worry, we provide all of the materials you'll need to hang your garland by yourself, along with a step-by-step instructions on how to hang your balloons.
Please note: "Grab N Go" Garlands require a closed vehicle for pick-up (i.e. no pick-up trucks or open-top vehicles as it will affect the integrity of your balloons on the way home.)

See Balloon Color Chart Below. In the "notes" section on the checkout page, please let us know which colors you would like (choose up to 4 colors).